GRIND TO SHINE
At Cutting Edge Fitness and Sports, we share the knowledge, experience and connections of veteran professional athletes and coaches to high-potential young athletes in key areas of Northern California.

INCLUSION AND OPPORTUNITY
A socially-positive environment that highlights good health, responsibility, and sportsmanship, empowering those who might not otherwise have access.

EXPERT KNOWLEDGE
Unparalleled expertise in our strength and conditioning programs, combined with our leading nutritional products and professional physical therapy.

UNLEASHING POTENTIAL
Coaching and training high-potential athletes to progress along their career path, partnering with local colleges and professional teams to align our athletes as top prospects.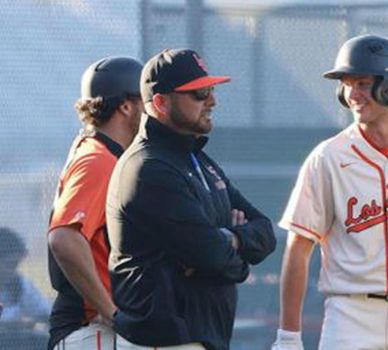 Justin Oliver
HEAD SOFTBALL COACH LEIGH HIGH SCHOOL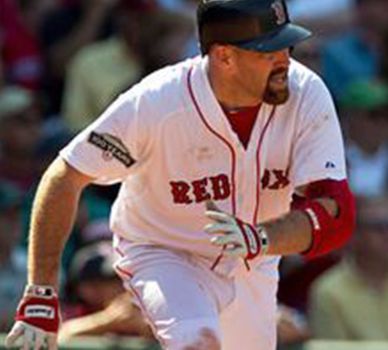 KEVIN YOUKILIS
MAJOR LEAGUE BASEBALL ALL-STAR

Kevin Hashimoto
Kevin is a Santa Clara native and played baseball for the University of Mary, NCAA Division II, in North Dakota. After graduation, Kevin started coaching at Shiloh Christian High School (ND), then returned to California where he coached at Leigh High School, Saint Lawrence Academy, and Bellarmine College Prep. He is now the head varsity baseball coach and PE teacher at Del Mar High School in Campbell, CA. Kevin holds a BS in Sports Management and a Masters in Teaching.

Dave Oliver
Dave Oliver is the Assistant Varsity Softball coach at Leigh High School and a former Assistant Varsity Baseball Coach at Los Gatos High School. Dave has served as a coach for many years as he was the Assistant Boys Varsity Basketball Coach at Westmont High School for 4 seasons. Dave's passion for sports began at a young age and continued through high school where he played all 4 years at Leigh High School in San Jose. Dave has been a coach with Cutting Edge Fitness and Sports for 2 seasons now where he specializes in offensive mechanics and personal growth. Dave has been married for 40 years and has 2 kids and 9 grandkids.

Nate Anderson
Nate is a graduate of Lincoln High School in San Jose, CA and Virginia Commonwealth University; he played NCAA Division I baseball 2005 - 2006. He played for the Colorado Rockies and worked as an associate scout for the Rockies and the Kansas City Royals since 2008. Nate is the head varsity baseball coach and PE teacher at Oak Grove High School in San Jose, CA. Nate holds a Masters in Education from National University in La Jolla, CA and is in the Lincoln High School Hall of Fa

Thomas Eager
Thomas is pitching coach and recruiting coordinator at Stanford University where he guided the staff to a 3.62 earned run average in 2019. Two of Eager's starting pitchers were drafted into MLB in 2018. He has also held postitions at Cal Berkeley and Cal Poly SLO. A fifth-round draft pick, he spent 4 years in the St. Louis Cardinal's organization reaching Double-A and a 15-21 record during his professional career. Eager holds a Bachelors of Science Degree in business management from the University of Phoenix.

Duane Bozic
Duane is a native of San Francisco, CA. His baseball career (Foothills CC in Los Altos and USC in Los Angeles) was cut short due to injuries. He has had multiple head coaching roles in the bay area (Gunn in Palo Alto and Saint Lawrence in Santa Clara). He has been an Associate Scout for the Arizona Diamondbacks and is a Cleveland Indians Associate Scout within Major League Baseball (MLB). He has a Bachelors Degree in Communications from USC and Masters is Sports Management from the American Military University.

Gary Enriquez
Coach Gary Enriquez has coached youth baseball for the past 30 years. He is currently one of the travel ball coordinators for Cutting Edge Baseball. Gary has been President of Campbell Pony League baseball as well as a board member for Campbell Little League. His travel experience will be invaluable as he has coached travel teams of various ages from 10 to 18 years old. Gary also has had coaching positions and associations with Homestead High School, Colts (15/16yr olds), and Palominos (18/19yr olds). Coach Gary was the head coach for the Los Gatos High School Freshmen team for the past 3 years.

Tim Thompson
Tim has managed and coached youth baseball in the south bay community for twenty plus years. He was a coach on the Los Gatos High School varsity staff for the past three seasons. Before that, he was involved in the Campbell Pony and Colt programs for thirteen years. He also served on various Board of Directors during that time. He is currently a softball varsity assistant coach at Leigh High School.
He has also managed and coached various travel teams, ranging from 8u-18u since the early 2000's. He has coached, developed, and was a program director for many successful Top Flight Elite Baseball teams for six plus years. He ran a very successful Top Tier Baseball 18u team after that. Many of the players, throughout the years, have moved on to play in college and some have advanced to the professional ranks.
Coach Thompson was born and raised in the South Bay and attended Blackford High School, West Valley College, and San Jose State University.
He and his wife, Karen, live in Campbell. They have three children, Samantha, Casey, and Kyler. All who have also managed/coached a 13u-18u youth sport.

Jennifer Rooker
Jennifer is one of the directors for CEFS Softball. She is also the head coach of the 14u CEFS Breakers. She has more than 10 years of coaching experience. She is a former league VP, player agent and travel director. Jennifer attended Leigh High School in San Jose CA, where she pitched for the Longhorns for all 4 years. In 2023, Jennifer led the 12u A-team to 7 championship appearances and 2 gold wins. She specializes in pitching and infielders.

Ryan Farsai
Ryan is one of the directors for CEFS Softball. He is a Coach and GM for the 14u CEFS Breakers. He has more than 7 years of coaching experience. Ryan's experience spans from being a former league president, to head coach and recruitment director. Under Ryan's league management, his travel teams competed in 11 championships. Ryan specializes in outfield, catchers and team logistics.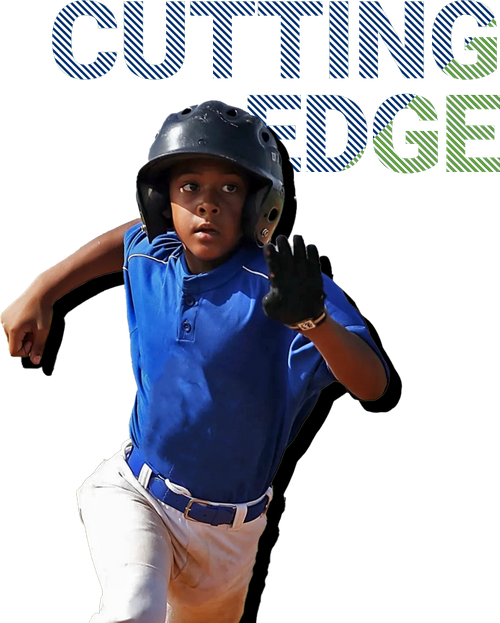 MISSION STATEMENT
To provide structured, high-quality youth and young adult baseball and multi-sport training methodology in Silicon Valley.
Our developmental programs will teach sports fundamentals, good sportsmanship, character, discipline, competitiveness, and teamwork in a positive, caring and safe environment.
Participants will have equal opportunity to learn and compete while knowledgeable coaches will promote the philosophies and principles of community and fair play.