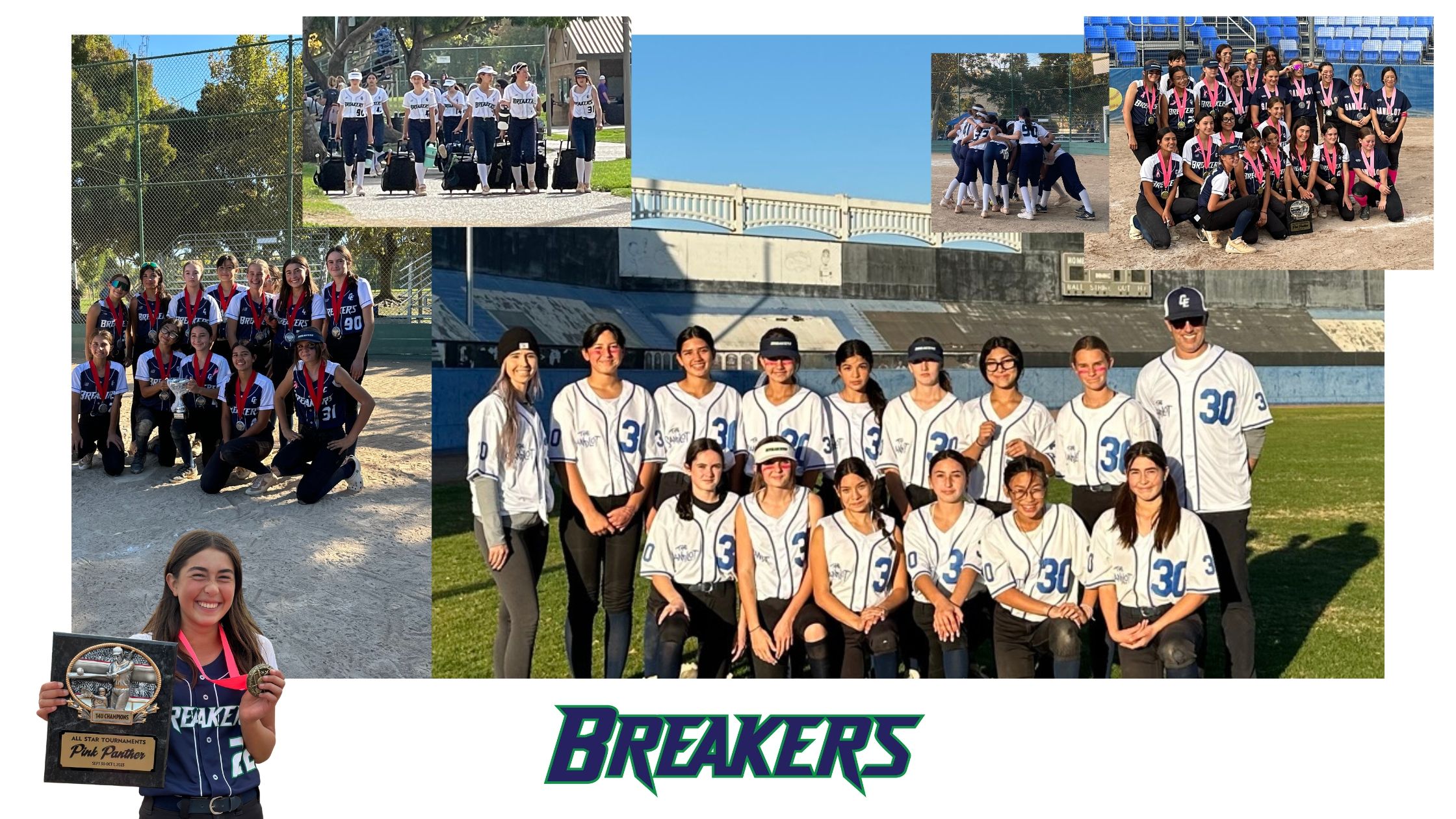 14U CEFS BREAKERS SOFTBALL
The CEFS Breakers are a competitive organization of softball travel teams for girls ages 12-18. Our teams are formed with competitive and committed players and coaches. We offer high-level coaching and training, and our players compete in tournaments regionally and statewide through PGF, AST, NSA, Legacy, USA, USSSA, Triple Crown and Alliance.
Our mission is to develop skilled and competitive softball players who are also good students, teammates and citizens. We believe that softball is a great way for young women to learn teamwork, discipline, and sportsmanship. We also believe that softball can help our youth develop their confidence and self-esteem as they become young women.
Our teams practice regularly and compete in tournaments on weekends throughout the year. CEFS also offers camps to help our players improve their skills.
Our Commitment:
We are committed to providing our players with the best possible experience. We have a team of experienced and qualified coaches who are passionate about teaching and coaching softball. We also have a strong support system and family atmosphere for our players and their families. Our staff actively works to showcase our players regularly to colleges and they have established connections among coaches and scouts.
Our Players:
At CEFS, we strive to foster a positive and enriching environment where aspiring softball players can hone their skills and discover their ideal college match. CEFS is a program for ambitious softball players who possess the dedication and talent to pursue collegiate success.
Our Teams:
12u – Typically plays in 4-6 tournaments in the spring. 5-7 tournaments in the summer. And 4-6 tournaments in the Fall.
14u – Typically plays in 5-7 tournaments in the spring. 6-8 tournaments in the summer. And 4-6 tournaments in the Fall.
16u-18u – Typically plays in 6-8 tournaments/showcases in the summer. And 5-8 tournaments/showcases in the Fall.
Our Management:
Jennifer Rooker is the head coach of the 14u CEFS Breakers. She has more than 10 years of coaching experience. She is a former league VP, player agent and travel director. Jennifer attended Leigh High School in San Jose CA, where she pitched for the Longhorns for all 4 years. In 2023, Jennifer led the 12u A-team to 7 championship appearances and 2 gold wins. She specializes in pitching and infielders.
Ryan Farsai is the Coach and GM. He has more than 6 years of coaching experience. Ryan's experience spans from being a former league president, to head coach and recruitment director. Under Ryan's league management, his travel teams competed in 11 championships. Ryan specializes in outfield, catchers and team logistics.
Learn more about upcoming Softball Camps
Contact us at cefitnessandsports@gmail.com
Follow us on social media! @cefsbreakers and Like us on Facebook